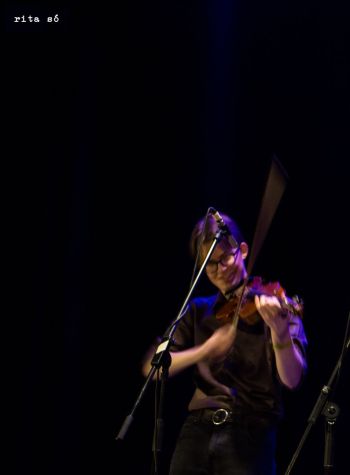 Lauge Dideriksen

Whether he is playing solo, with a band, or in a session, Lauge Dideriksen's playing is always saturated by a unique combination of analytical understanding and visceral groove. With a solid
grounding in Scandinavian and Central European traditions, most of his current work is focused on research in and performance of dance music from historical sources.
Dideriksen is originally from Denmark, but currently based in the Netherlands, where he is finishing a degree in composition at the Koninklijk Conservatorium Den Haag.


Geige
workshopsprache: Englisch, Dänisch

The two main topics of the workshop will interpretation and groove.

Over the weekend, we will work on developing a better rhythmic understanding; we will work on phrasing, groove, and on using the bow to connect with the dancers' "svikt".
.
We will also explore what it means to interpret tunes, whether they are brand new or a several hundred years old. This includes different approaches variation, ornamentation, as well as harmonisation and stylistic considerations.

And we will play the violin — a lot!